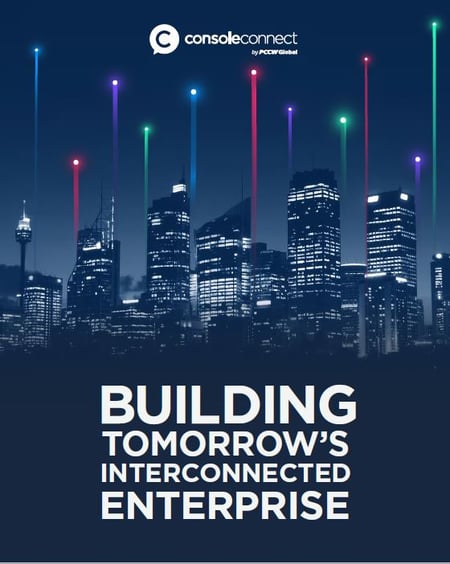 We live in an age of high-frequency change. Information, ideas, and goods move quickly around the world.

The impetus on enterprises is not just to innovate faster but to consider a fundamental reshaping of the enterprise itself.

Console Connect commissioned Applied Futurist Tom Cheesewright to explore the emergence of a truly interconnected enterprise, one that operates as a complex web of interactions rather than a monolithic whole.