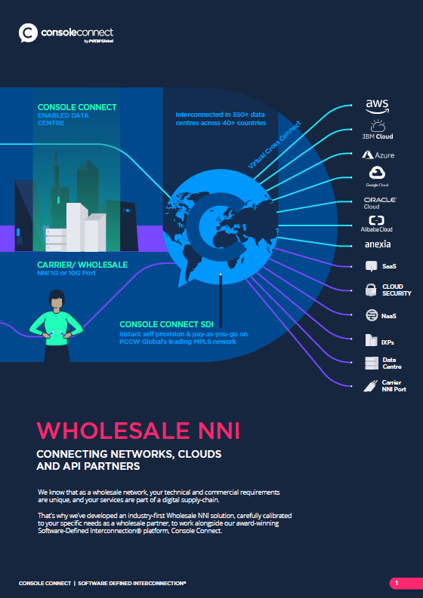 We know that as a service provider, your technical and commercial requirements are unique.
That's why we developed an industry-first Wholesale NNI solution as part of our Software Defined Interconnection® platform. It lets you instantly spin up layer 2 connections from your NNI port to over 700+ data centres in more than 50 countries across PCCW Global's MPLS network IP.
Download the NNI data sheet and learn how you can benefit from high-speed performance and assured quality of service.